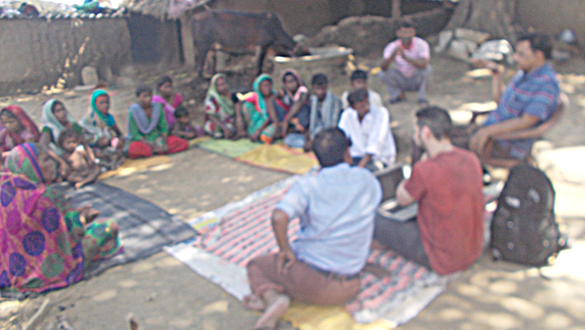 Since 1947, the Bihar Privileged Persons Homestead Tenancy Act and subsequent laws have ostensibly guaranteed homestead land entitlement to all rural landless SC households in the state. Despite these clear legal provisions, Bihar suffers from low rates of homestead entitlement, ranking second lowest in India in this regard according to the 2011 Socio Economic and Caste Census. According to a recent study conducted in Gaya District, around 65% of SC households surveyed lacked entitlement (Deshkal Society and Planning Commission, Government of India, 2012).

Deshkal Society has initiated a program to confront widespread lack of homestead title. The intervention is centered on the formation of village-level community-based organizations (CBOs). Deshkal Society's field coordinators visit program villages, survey SC households on their land status, and hold community meetings. The program, in partnership with IGC, aims to facilitate the entitlements of homestead land among the Dalits, particularly women in order to enable them to live with dignity and seeks to contribute to a growing body of research concerned.

From 30 March to 10 April 2017, Mr. Andre Joshua Nickow, Principal Investigator, IGC, had visited the project location to carry out second round qualitative case study and focus group discussion among the SC households, CBO members with the support of project team members, Deshkal Society. Thus, the program seems to have the potential to increase transparency and accountability through active monitoring and advocacy. The programme would provides an opportunity to directly estimate the effects on marginalised populations' successes at achieving a concrete outcome –homestead land entitlement – despite prevailing incentives for elite capture.